Erik Pelton
Founder and Lead Attorney
Erik is all about energy, whether he's representing clients,
addressing workshop or conference goers, volunteering with Falls Church City's Economic Development Authority, testing his mettle in a triathlon, drumming up support for charity, or wrangling kids on Bike to School Day. His superpower is making complicated subjects clear, using real-world examples to illustrate his points in an engaging—sometimes-hilarious—way. And as an early-adopter gadget freak, the exploding world of technology and associated intellectual property laws is to Erik familiar and fun rather than intimidating. Erik got his start as a trademark examiner for the USPTO and, in the years since, has grown his law practice with the enduring ideals of customer service, affordability, and clarity. If you're looking to work with someone who will care about your company brand as passionately as you do, you've come to the right place.
Did you know that Erik also owns several trademark registrations himself, such as IPELTON®, MAKING TRADEMARKS BLOOM SINCE 1999®, and THE NONTRADITIONAL TRADEMARK LAWYERS®? Erik believes that the best advisors must practice what they preach!
More About Erik >Featured Article on Erik >Learn What I Preach >Brochure Download >
About the Team >
"
"Erik started his career as a trademark examiner for the U.S. Patent and Trademark Office (USPTO) and from there launched his own boutique trademark law practice. Whether it is a solo practitioner or an international corporation, Erik and his team strive to make protecting company brands both easy and affordable."
Jess Birken - Article on Erik, How Laywers Work
Olivia M. Muller
Olivia is an Associate and works on all types of trademark filings and communications. She began working for Erik as an intern and has had the pleasure of taking on an extremely diversified workload as the firm has expanded. As a former teacher of economics and marketing, Olivia has enjoyed putting her practical knowledge to use in ensuring that small business's IP portfolios are protected. As the wife of a Marine Corps Judge Advocate, Olivia also greatly values working with veterans of all branches on their trademark matters.
Olivia is a graduate of the Antonin Scalia Law School at George Mason University ('20) and DePauw University ('16, B.A. Economics). She served as the Student Bar Association President, Managing Editor of the Law Review, and was a member of Moot Court and the Intellectual Property Law Society. In her free time, Olivia enjoys watching sports and learning to cook.
"
"Erik is great. He's responsive and takes the worry out of the trademark process. He tracks our renewals and ensures all of our trademark filings are up to date. As the CEO of a small business this saved me a great deal of time and allows me to focus on other crucial aspects of our business."
Mike Tuteur, CEO, Votent Solutions
Dominique Cavich
Dominique is EMP&A's "Jill of All Trades". With over 25 years of experience as a graphic designer and small business owner, she has worked on numerous branding projects for a variety of clients, and brings a critical eye, creative expertise, and attention to detail to her role. Outside of EMP&A, Dominique is an E-RYT Certified Yoga Instructor, and can be found in the kitchen, at the beach or on a hiking trail.
"
"Erik and his firm have been helping me out since 2008, successfully securing two trademarks for my nonprofit organization, and advising on many trademark related situations. He is extremely knowledgeable, sends out a very informative newsletter, and is very easy to get along with. You won't find a better trademark attorney!"
Kendra J.
Our firm is a proud member of the following organizations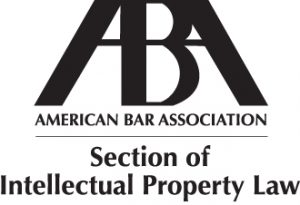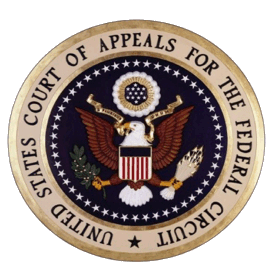 In this video, for USPTO trademark examiner Erik Pelton shares some of the resources available for visitors at erikpelton.com.