The Charlotte Hornets basketball team recently unveiled a new logo design for next season. The team is currently the Bobcats. Next year they will revert to the Hornets name.  Its complicated: The original Charlotte Hornets moved to New Orleans. That team is now the New Orleans Pelicans as of this season. So the Bobcats, which were created as an expansion team after the original Hornets left town, are now going back to the Hornets name.
The new logo is great. It is clean and sharp. Is makes the "hornet" look tough and ferocious.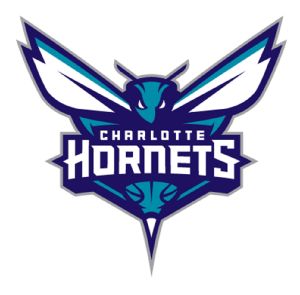 And the team also has filed to protect some cool slogans and two alternative logo designs that are even more aggressive looking or incorporate bee hive imagery:
The new brand package for the Hornets looks great!