I had the opportunity this week to speak with a group of first graders at the local elementary school. They have been learning about inventions and trying to come up with their own. Their enthusiasm for the subject was amazing. They asked great questions. I tried to stump them by showing them some partial logos (for McDonald's, Disney, Nike, etc.) but they knew them all. We talked about the power of a brand and a logo to tell the customer about what they are getting, and how even a color, a shape, or a sound could be a trademark. I showed them what a trademark registration and a patent registration look like. We also discussed why it was important to provide businesses and inventors with these protections.
The most fun was showing them the FedEx logo and the Washington Capitals logo and getting them to think about the hidden images and meanings!
Photos courtesy of Falls Church Public Schools/Marybeth Connelly (above) and Beth Green (below).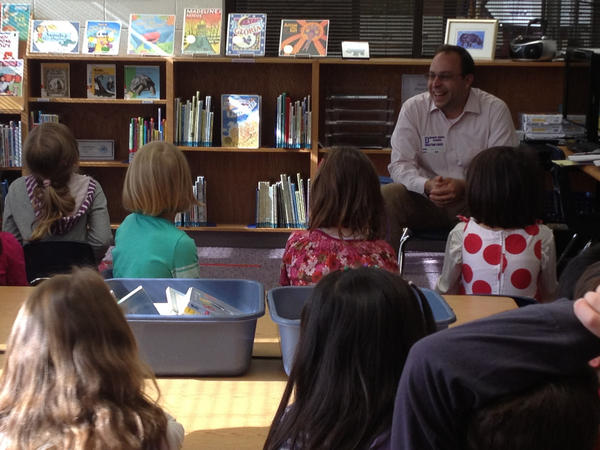 For a full report from the teacher, see her blog post: