Before two weeks ago, there was never a trademark filing in the USPTO records featuring the words POLAR and VORTEX.  In fact, on January 10th, I tweeted:
astonished that no one has filed trademark application for CARLOS DANGER or POLAR VORTEX or FISCAL CLIFF. Would make great band names!
Now, just 10 days later, there are five pending applications! Several are for clothing items, meaning their may be some 'priority' disputes as these applications wind their way through the registration process. Click each mark for USPTO records:
For more about polar vortexes, see Wikipedia entry here.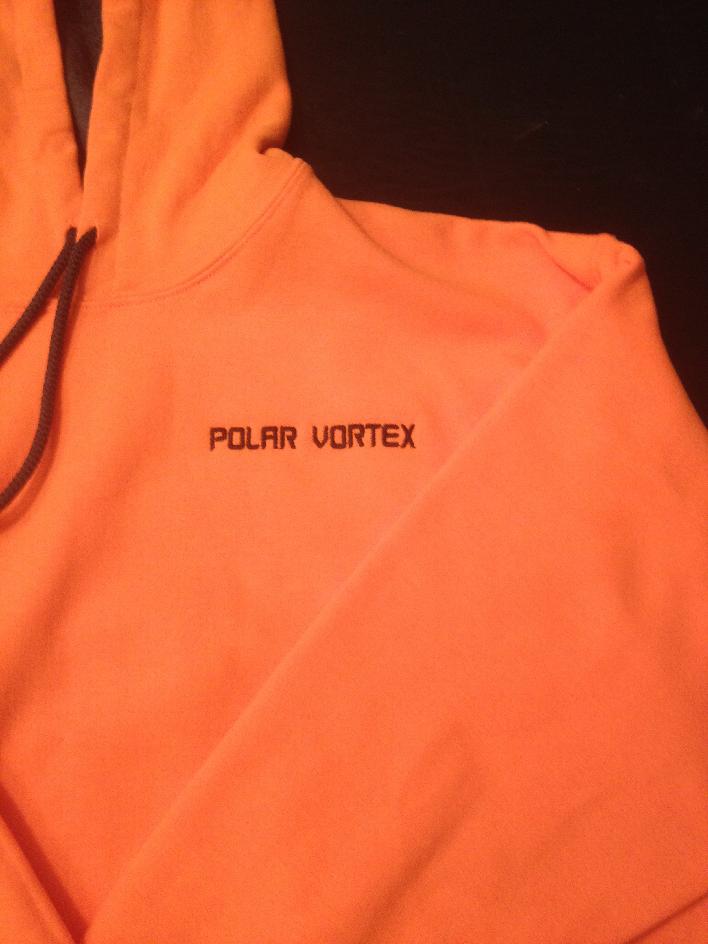 specimen of use submitted with application Serial No. 86161970