Airports have logos too. Many of them are good. A few are outstanding. And lots of them stink.
These logos are probably overlooked by the great majority of travelers that are not trademark lawyers. But the nice ones present a welcome touch to travelers.
Recently, the Washington DC airports, Reagan National and Dulles, (formally the " Metropolitan Washington Airports Authority (MWAA)") introduced a new logo. See image below. The new design is a failure to me — it is far too busy. The silhouette of Dulles looks like a high heeled shoe.
Here are some airport logos that I like: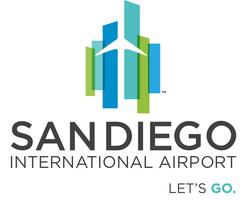 Here here are some that I would re-do: