An artist has a palette of colors to choose from. Businesses, when creating new brand, have a palette of naming tools to use to make bold brands. In general, bold brands are better because they are more creative, more unique, and more protectable.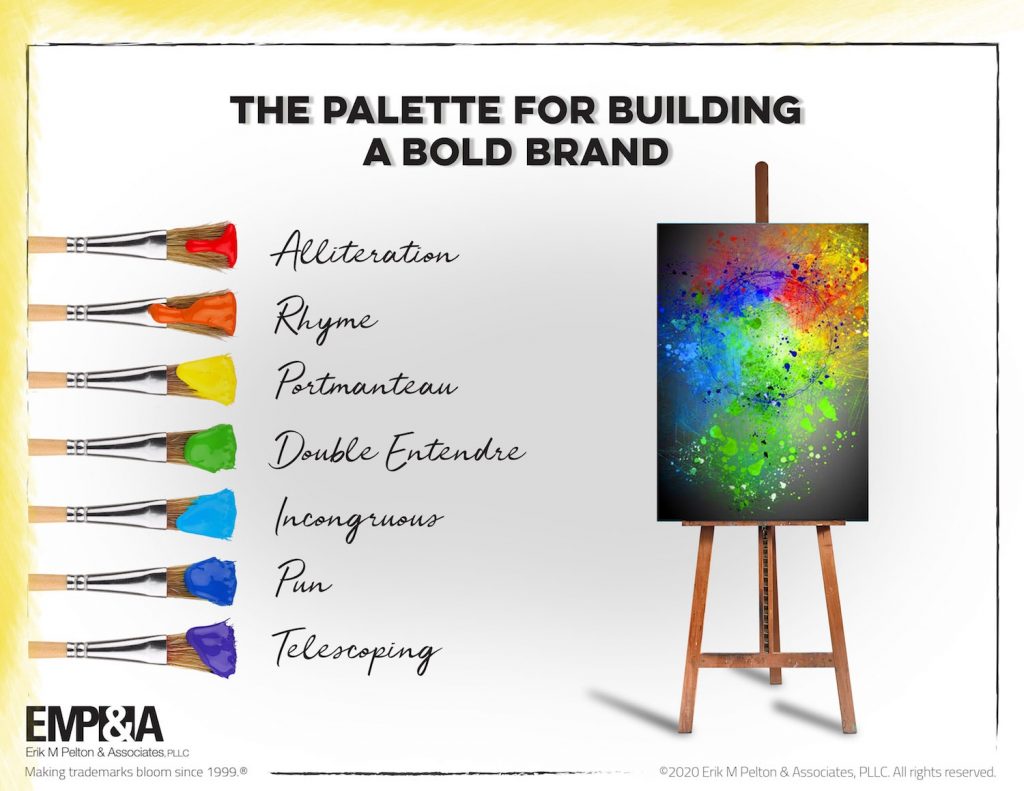 These tools are often used to build creative and bold brands with strong legal protection:
alliteration
pun
rhyme
portmanteau
telescoping
double entendre
incongruous
For more on my book, Building a Bold Brand, visit www.buildingaboldbrand.com.