Is your brand strong and protected? Is it vulnerable? Is your ability to stop potential infringers limited?
Use the Brand Strength Grid below to see where your brand fits. The best brands are creative, unique (in the industry) and registered with the USPTO.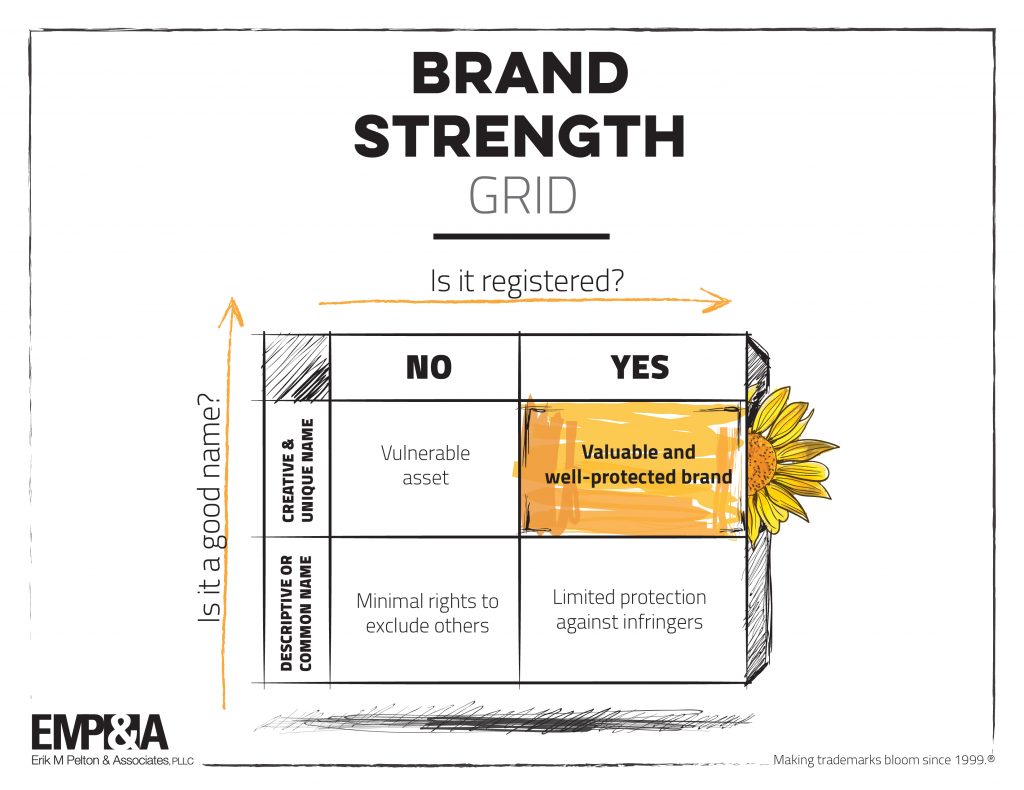 © 2018 Erik M Pelton & Associates, PLLC. All Rights Reserved.