Decision tree: Is This a Trademark Scam?
If you receive mail that looks like it is about a trademark application or trademark registration, it could be a scam. There are lots of scams – publications that are worthless, renewal services with erroneous deadlines, and more – that prey on trademark filers. If you have an attorney working on your trademark matters, you should contact them immediately to review any potential scam mail.
Below is a decision tree to help determine if it is a scam: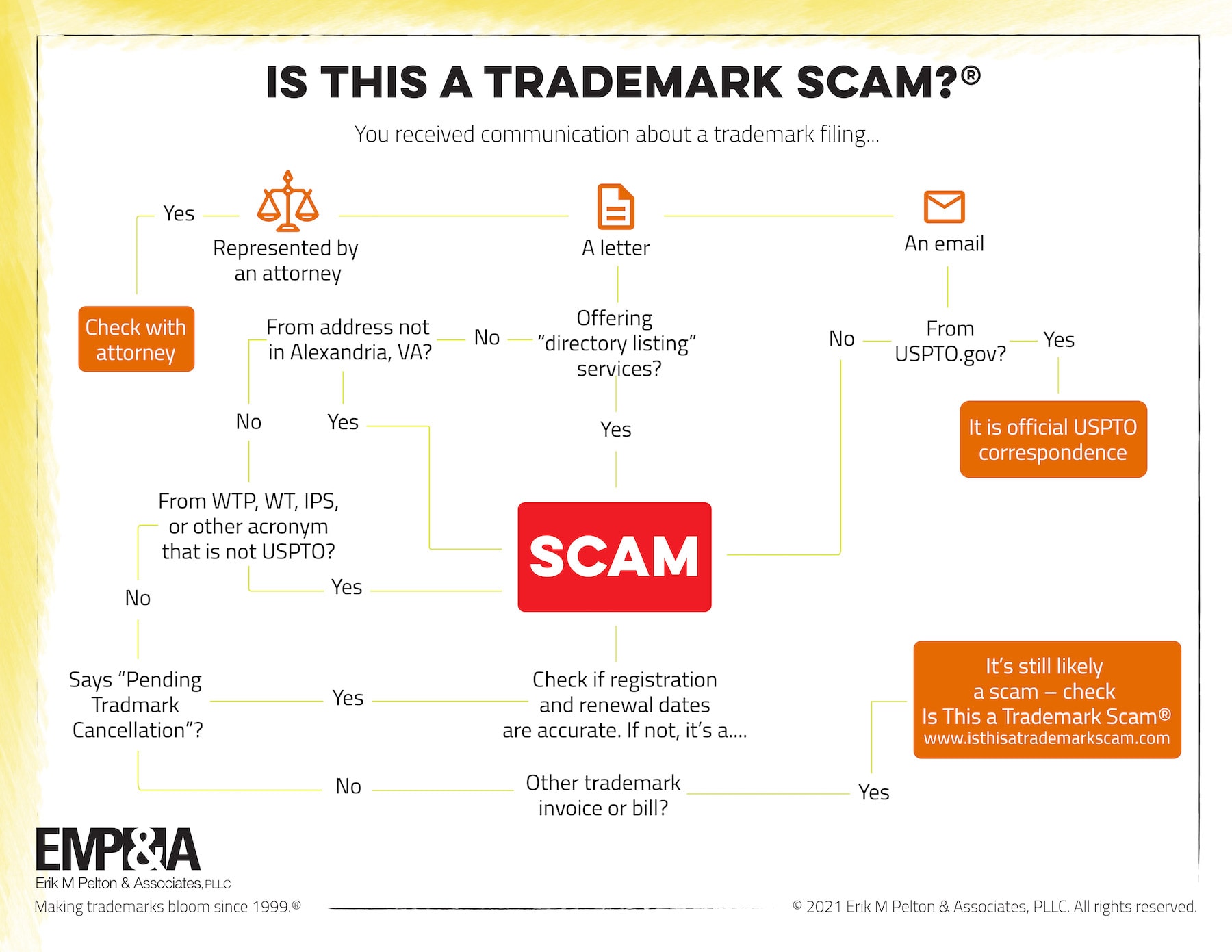 For more about trademark scams, see: IS THIS A TRADEMARK SCAM?® www.isthisatrademarkscam.com.