I have written previously about the plethora of ways to use your trademarks to promote your brands. See my post,  50 ways to use your trademarks. But now there is a new way – on a Super Bowl® ring. Of course, very few will ever have this opportunity.
Last weekend, New England Patriots owner Robert Kraft presented players with their Super Bowl rings. The rings feature two registered trademark slogans, one on the side and one on the back: Do Your Job and  We are all Patriots.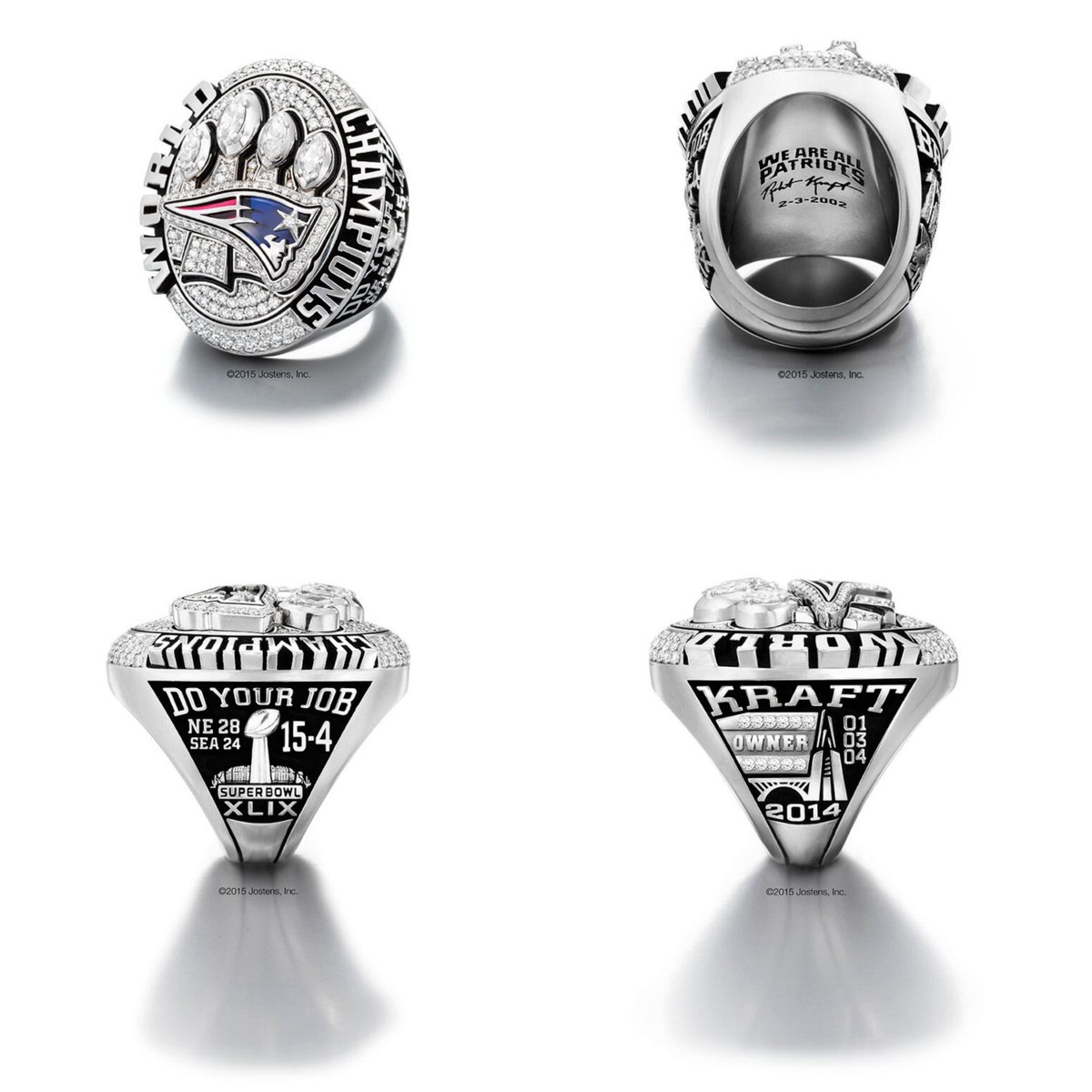 For a 360 degree view, see here.
It is unlikely than anyone reading this will ever get a Super Bowl ring – but the Patriots have shown that there are always new and creative ways to use your trademarks and build your brand.