One of the most significant trademark cases of 2012 was the appeal between Christian Louboutin and Yves Saint Laurent. The Second Circuit Court of Appeals found mostly against Louboutin, finding that its registered trademark rights were limited to when the red sole of a women's shoe contrasts with another color. As part of the opinion, the appeals court directed the USPTO to modify the registration of Louboutin's red sole trademark.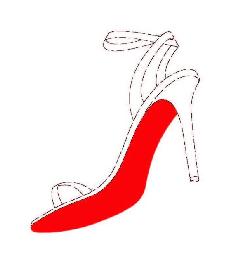 Recenlty, the USPTO sent notice to the parties that it would amend the description of the mark in the registration to read [new wording in bold]:
The color(s) red is/are claimed as a feature of the mark. The mark consists of a lacquered red outsole on footwear that contrasts with the color of the adjoining remaining portion of the shoe (known as the 'upper'). The dotted lines are not part of the mark but are intended only to show placement of the mark.
The parties have until January 12, 2013 to file any comment with the USPTO if they object.
For the full December 20, 2012 letter from the Office of the Solicitor of the USPTO, see http://tsdr.uspto.gov/documentviewer?caseId=sn77141789&docId=OPC20121226124216